Trying a lazy honey harvesting technique leaves me with a lot of wax that is still mixed with honey. In order for this to not go to waste, I rinse the wax with water and let it ferment with (or without) yeast to become honeywine/mead or hydromel.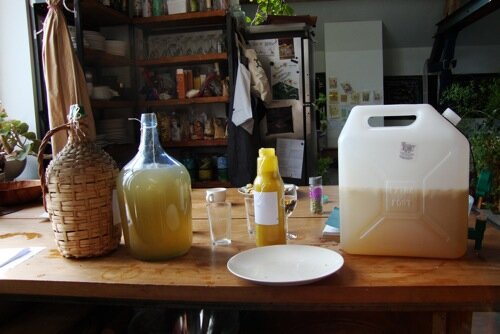 This fermentation process began in May 2011, and is coming to an end in August. The mead had to rest, then.
La Degustation took place for the feast of St. Ambrosius, on the 7th of December.