Il Nascondino delle Api
is an experiment in vernacular hive architecture -
a piece of furniture found in the streets of Brussels is altered and made suitable to house bees.
The re-use of urban waste material represents a further step in adapting bee keeping to city circumstances.
The new cabinet-hive hosts bees without frames or any type of hive management imposed by the bee-keeper. Instead there are microphones and cameras to capture the bees excellency in building and conditioning their nest, in communication, in harvesting nectar and making honey and in being masters of climate. A semi-secret hide-out.
The swarm who is occupying the cabinet, has been happily living in there since summer 2013 - they have made a considerable wax structure and follow their own rhythm through the season - which does not always match the rhythm of the "managed" hives.
*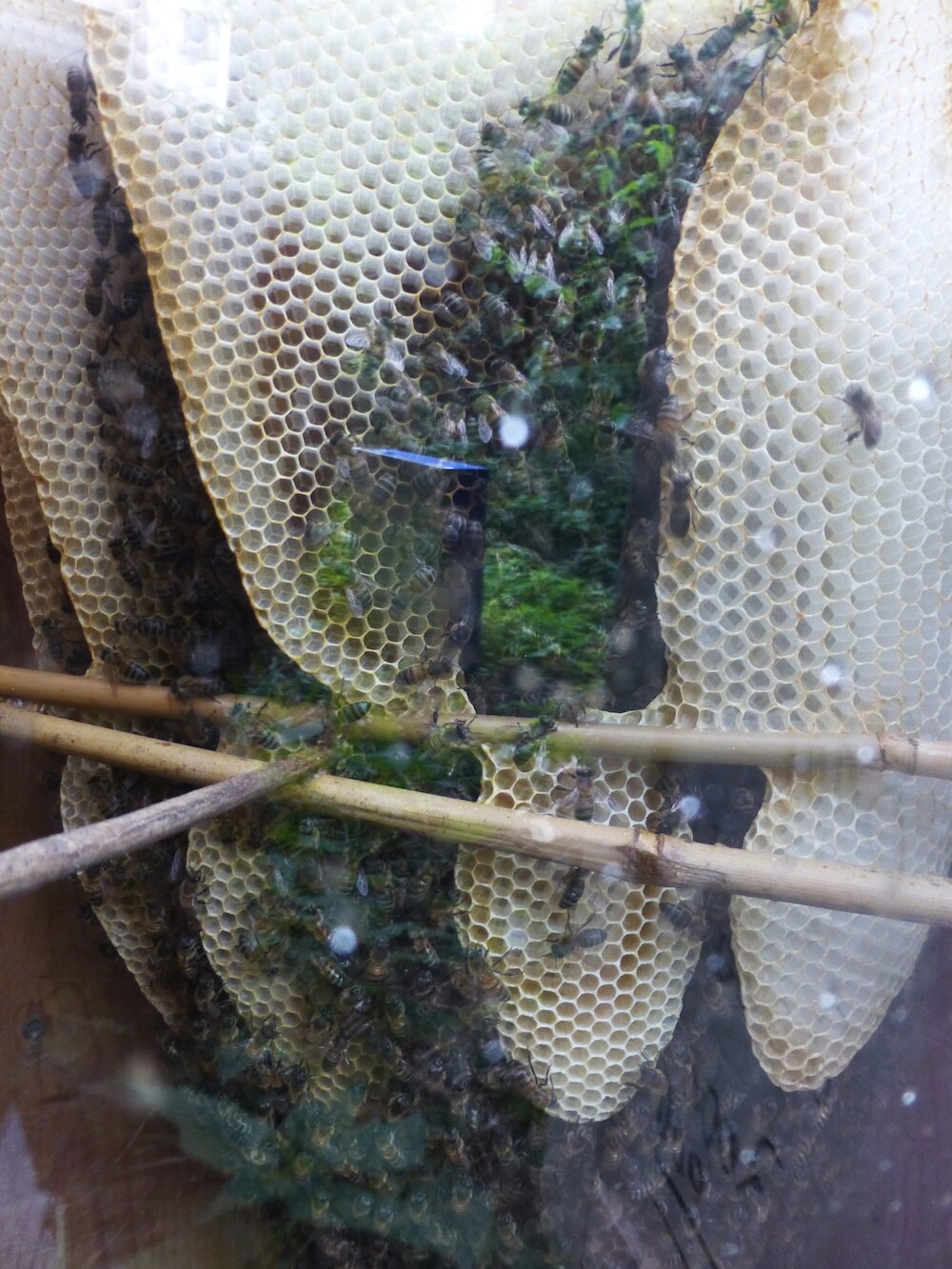 *
The cabinet's metamorphosis: